Well, being basically done with grad school and such, I decided to turn some of the AXiD shirts I had left into something more practical - I made a blanket ..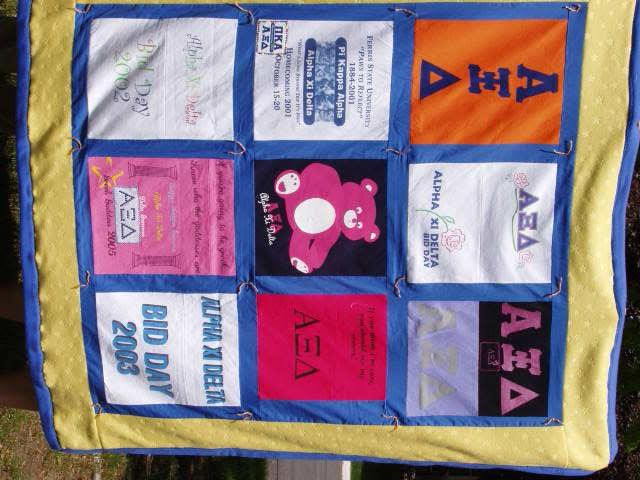 The front - the yellow fleece has little heat stamped stars all over it!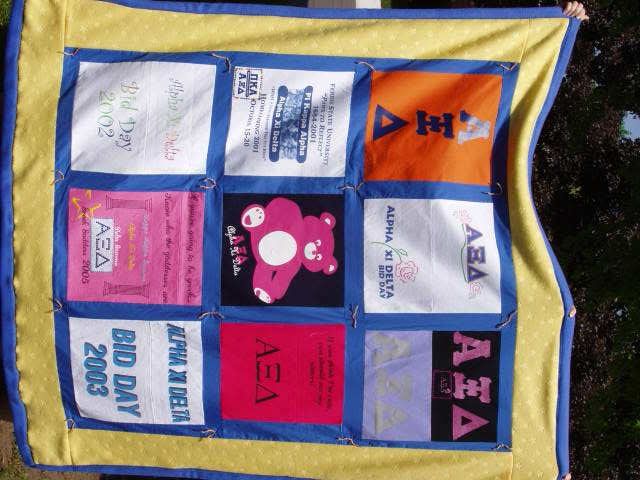 The front again, more centered, but that dip in the top is from me not holding it right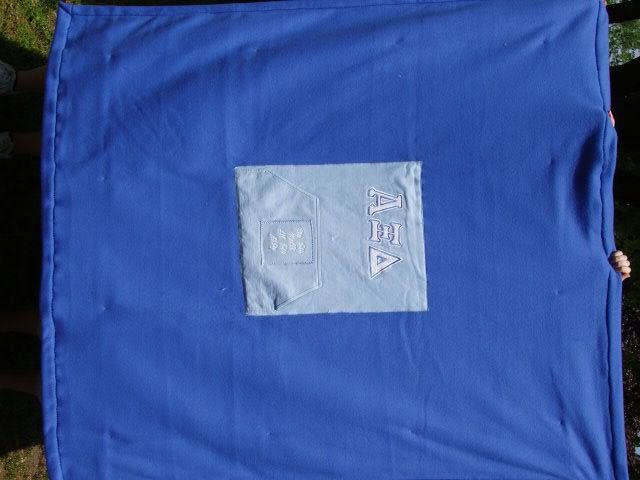 The back - this is from the hoodie that was my first letters when I was initiated - the pocket is still usable!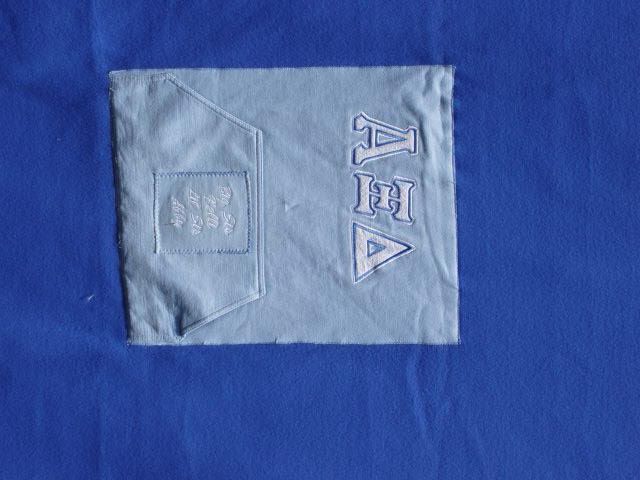 Close up of the back - whats sewn on the front of the pocket is the embroidery from the sleeve of my sweatshirt: "Big Sis Kelli, Lil Sis Abby"


I handed down quite a lot of shirts, but these ones all had special memories for me and I didn't want to part with them. I think this is a good second life for them!

cross posted to my journal,
alphaxidelta